Inside: Ikea Pantry Hack.
One of my favorite things about the Festive home kitchen that we gutted and rebuilt was the Ikea Pantry.
I never knew how much a large cabinet with wide and deep pull-out drawers would change my life… but can I tell you they totally did.
Pantry DIY – Why We Did It
By the way, I've decided to call this current house our kid house. Because we basically bought it for the sole purpose of raising our kids.
Partly because it is in a neighborhood overrun by kids, which is great when you have them.
Anyway, in the kid house, we had a newly renovated kitchen upon moving in that is mostly my style, and mostly works great for our family. Except for one glaring issue – the pantry!
I know many houses have this same pantry set up and make it work.
But honest to God, I could not.
Nope. Not at all.
I think it was because after having the Ikea food pantry and experiencing the amazingness that is large drawers of snacks that pull out, the shelves just seemed impossible.
Also impossible was the horrible sliding door that would immediately fall off the track, every time we tried to use them.
And how the doors would get stuck, and then we'd leave, and that was when our sweet labradoodle would eat all the goldfish! Because I suppose Labradoodles seem to love cheese-flavored crackers a whole lot.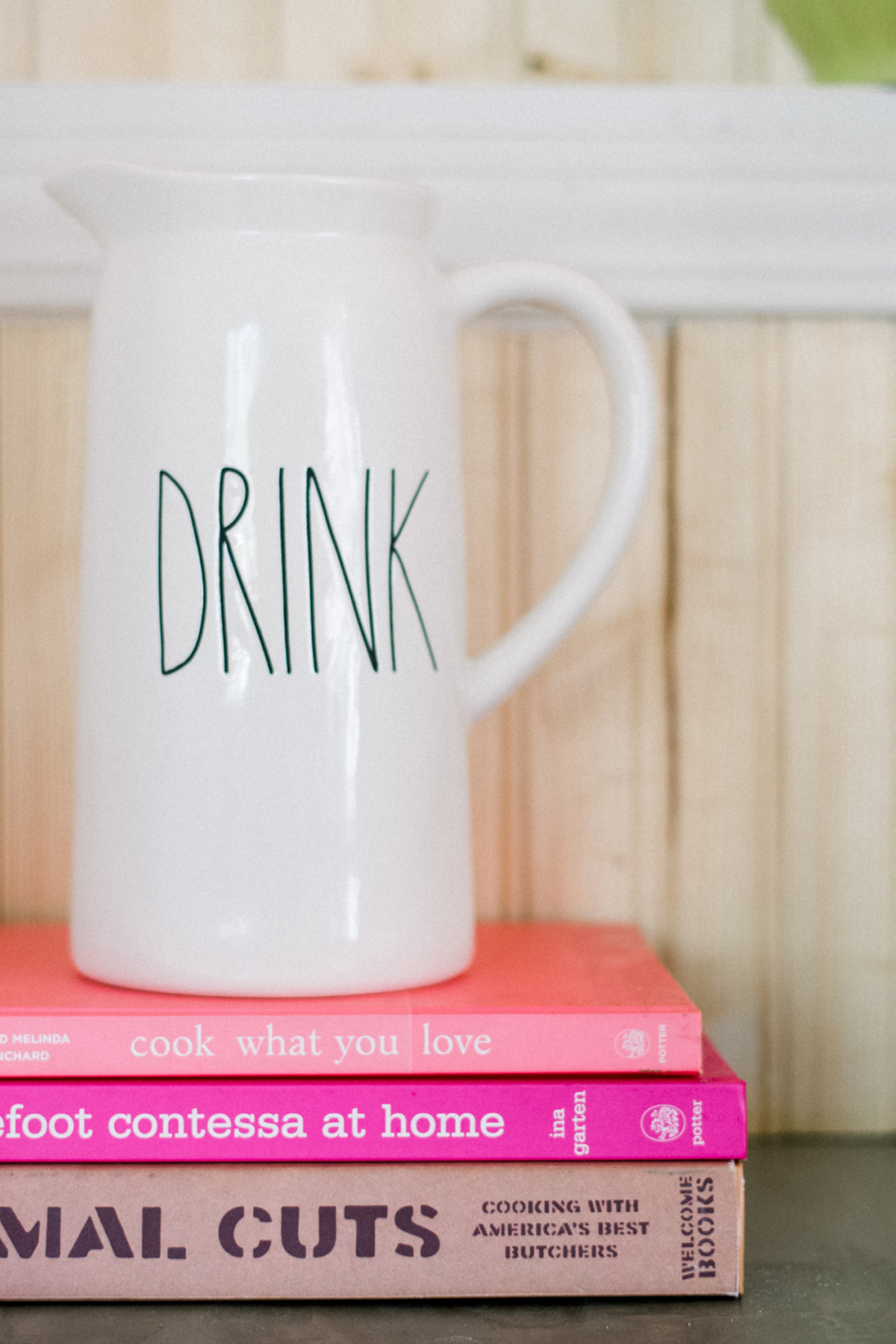 How We Created Our Ikea Built In Pantry
To start with, we demoed the pantry and took the entire thing out.
In the process Matt realized the header wasn't anything actually structural for our house and was just put there to support the very horrible sliding doors, so we ripped that out too gaining a solid 3 extra feet at the top!
Then we measured and found a great solution for the space at Ikea. This post is not sponsored by Ikea in any way, but I really do think their kitchen cabinets are the bees knees.
I decided on a tall pantry similar to the one we had previously, and a lower cabinet with 4 pull out drawers. This basically acts as 1/2 an extra pantry, with the ability to break up the wall with doors & drawers. I had some friends ask why we just didn't do a huge large doored pantry.
Ikea Pantry Storage
But at the end of the day, one of the functional things I was missing from this space was a good place to hang my calendar. 😉 Honestly! And I thought creating a cute little cubby would serve me better than more snack drawers would.
So we combined 1 large pantry similar to this and one base drawer cabinet unit.
I picked the Asher wood doors/drawer fronts to contrast a bit with the rest of our white cabinets in the kitchen.
We used these fun white modern pulls that pulled it all into our space without competing with the rest of the kitchen.
DIY Ikea Pantry Drink Station
Next to create the countertop we decided to use a concrete patch product we've also used and loved before. We actually used this in the Festive home on our living room mantel which you can see here.
To get the look we put a thick wood on top of the cabinet and used the concrete patch as a type of plaster over it. This is not the same thing at all as having actual concrete countertops. We laid those in our previous kitchen and loved them. This is more like a coated wood countertop.
We chose to do it this way because we were doing such a small space that we knew wouldn't get a lot of actual kitchen traffic like water, food, cutting etc. It's basically just a space to hold cookbooks and random things the kids set down when running to the snack drawers.
Lastly we worked to create a seamless look on the back wall.
One thing you'll learn about the Ikea kitchen line is that it hangs on the wall, which is great for stability – but isn't a flush option.
So you will always need to either purchase their side covers or else find some way to trim it out on your own. For this project we decided to build the wall out to meet the cabinets which allowed us to create a small lower shelf.
I was actually stuck on how to do this part until I saw some great inspiration and immediately knew that the space needed a little shelf and bead board to pull it all together.
Ikea Pantry Shelves
After creating our faux wall, everything got textured and painted.
We hung a floating shelf from Target that I cut down to size to fit in the space and filled it with my favorite bowls, cookbooks and colorful favorites.
I'm so glad we were able to find a way to hack an Ikea kitchen piece to fit into our space. It brings the function and style of the whole kitchen up 1000%.
Once we had everything installed we moved onto painting and finishing the look. The ned result is a very functional place to store everything we need from snacks to water bottles while also adding a pop of color and fun design element to the space.
Function & fun is my kind of design
So what might you try to hack at home? A pantry is a manageable project and can be a great place to start.