I think I've found the best party craft out there to make any event more fun… pipe cleaner crowns!
We made these for our New Years Eve party this year and they were such a hit. Everyone from the 4 year olds to the adults loved making and wearing their crown.
This is a really fun craft project that you can do for New Year's Eve or for birthdays or for really any kind of celebration that you might be having. Although they are most obvious for something like NYE or a milestone celebration, they'd even be cute for parties like graduation, with some grad tassels attached.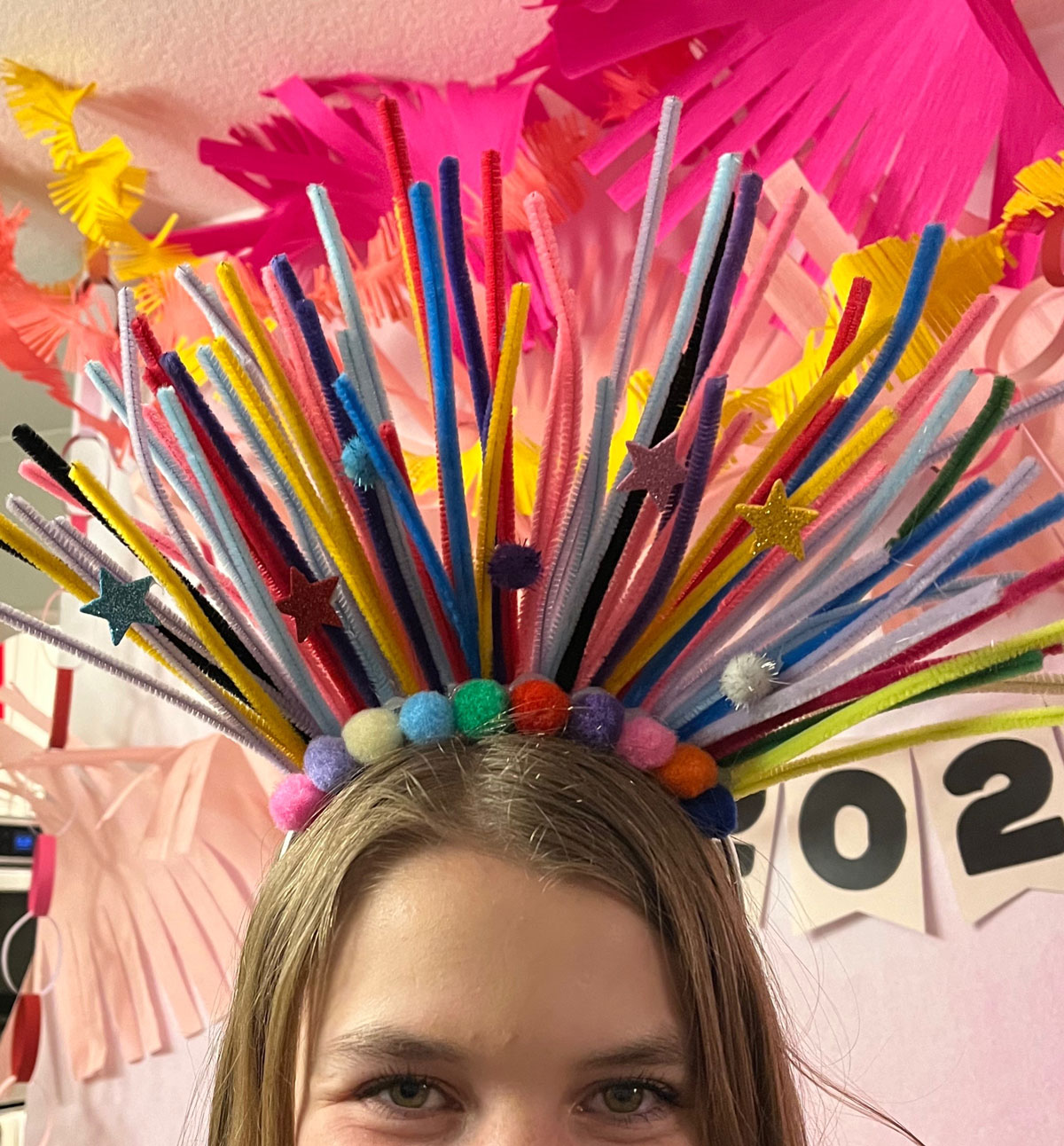 Pipe cleaner crowns inspiration
We have found such fun inspiration for creating these pipe cleaner crowns.
Here are some of the best photos that I have found on the web for inspiration when we made our own. We printed these out so that everybody could has an inspiration to look at for their crowns.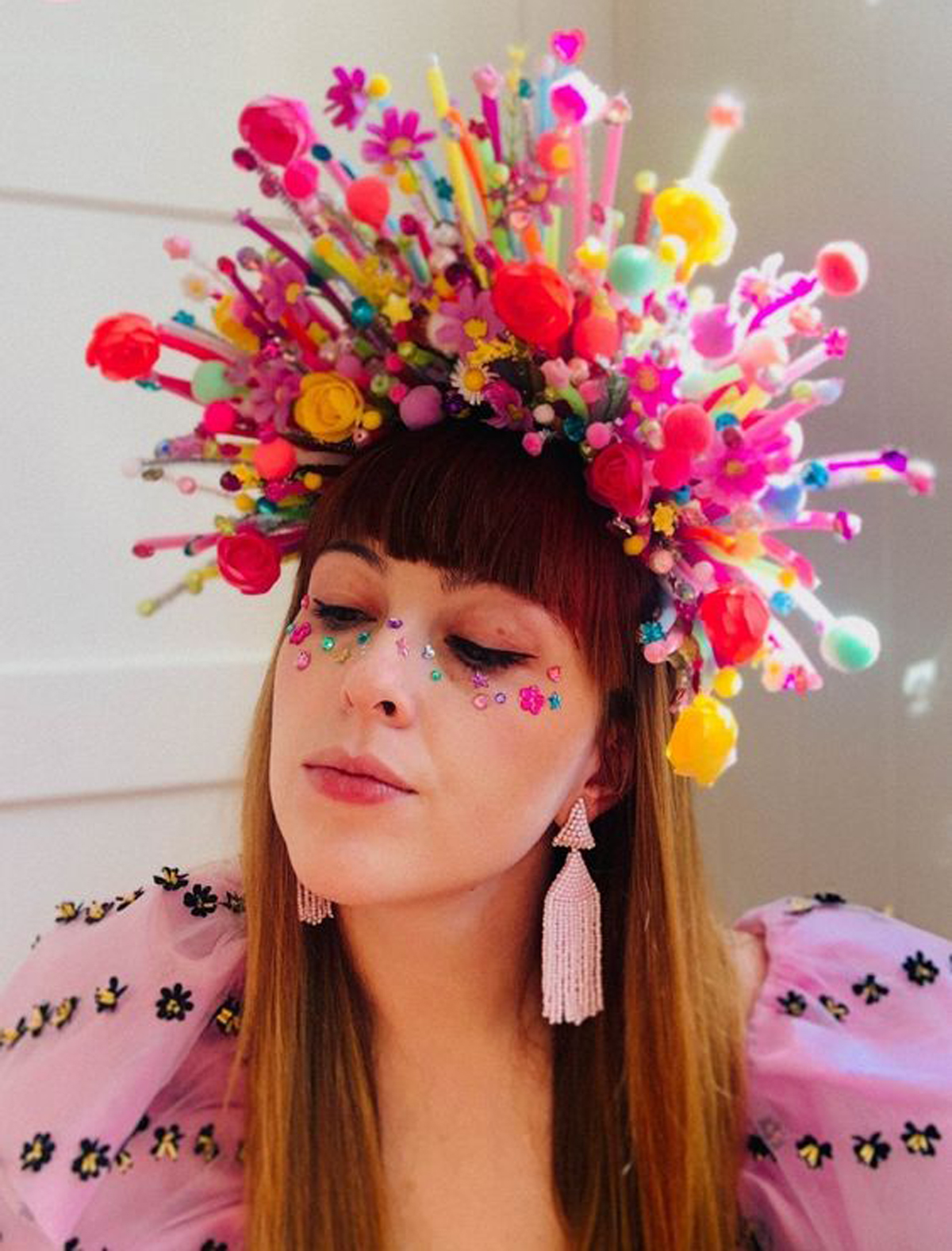 These three examples were perfect for sharing what was possible with the supplies we had on hand. I saved them all and tons of other inspiration on my New Years Eve idea board on Pinterest.
How to set up a crown crafting station
So to make the pipe cleaner crowns, we needed to have some important materials on hand.
I ordered these headbands in bulk which worked great they held up for the whole party. The headbands weren't too tight (you don't want to be giving your guests headaches!). They were strong enough though to support even the most CRAZY amount of crafting supplies on top of them.
You also are going to want pipe cleaners, here is the bulk set I purchased which was great for our bright party vibes. I would suggest planning about 20 per guest, so that they have plenty to play with and choose from
You can also order them by color if you're doing a party that is focused on a particular color. Here are some cool pink ones and these black glitter ones for a fancier affair. We went with the rainbow bright color display and it ended up being really fun to mix and match all the colors.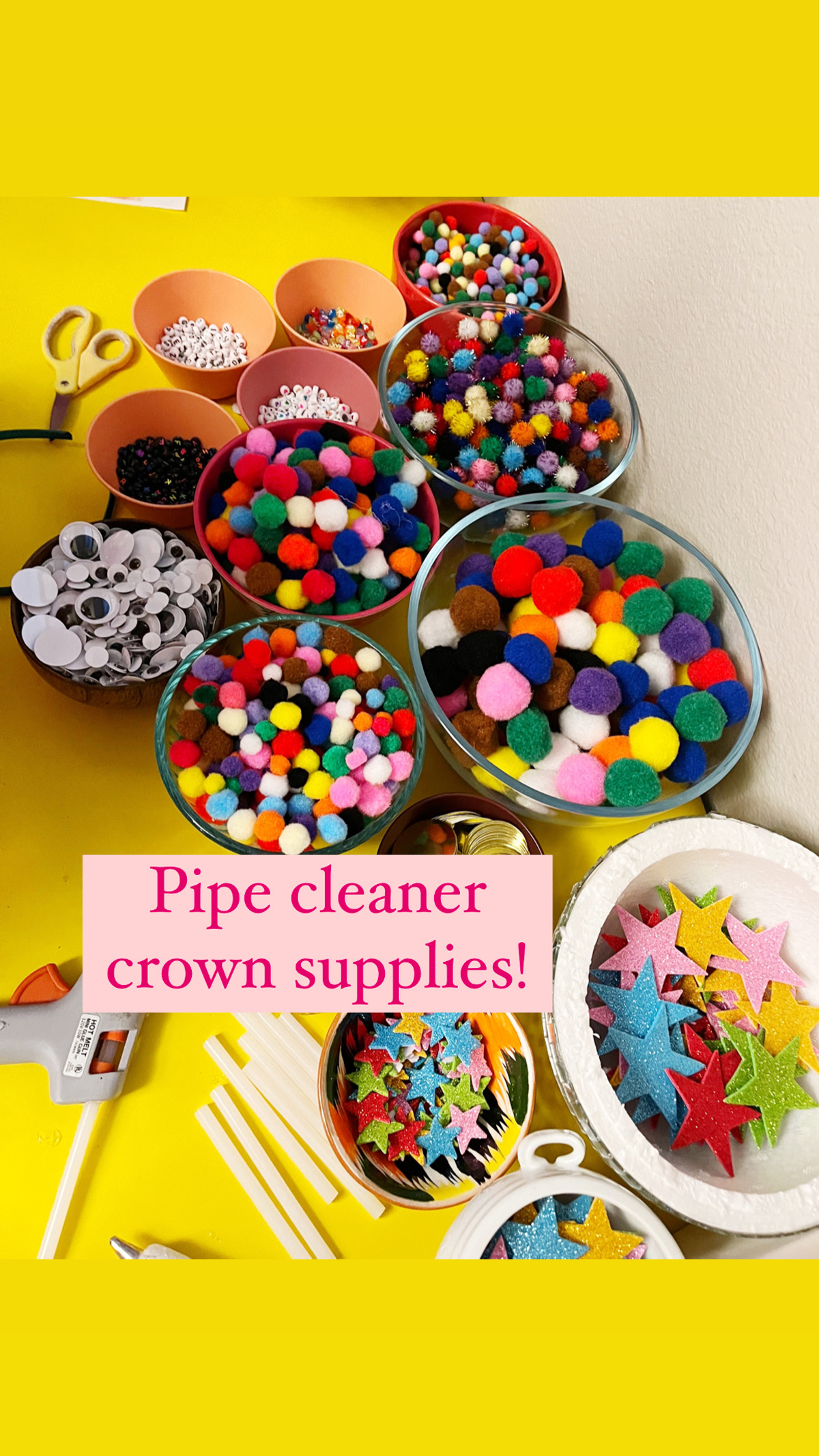 Along with the pipe cleaners, you're also going to want to get some fun, extra stuff to make their crown special.
I put out all kinds of different sizes of felt balls that created a fun base for the crowns. I put out bowls of stars because it was New Year's Eve and lettered beads so that people could write out their names, the year or Happy New Year.
I also bought some fun numbers to put on them and different spiky balls. We have a whole selection of options that people could use.
We even had a couple of like google eyes and funny things like that.
You could also use some tinsel, you could go through your own craft cabinet to and just find anything extra you have tool anything would make these more fun.
You're also going to need some hot glue and a hot glue gun. Splurging on getting yourself a wireless one will not only make this project, but every future project even better! I'm gonna suggest having at least two three packs of extra sticks on hand just to make it easy for everyone to do at once.
If you want to put down some sort of a hot glue board to make sure that there's no fire started or anything like that! I put a board down and then used a paper tablecloth over it and it worked out really really great.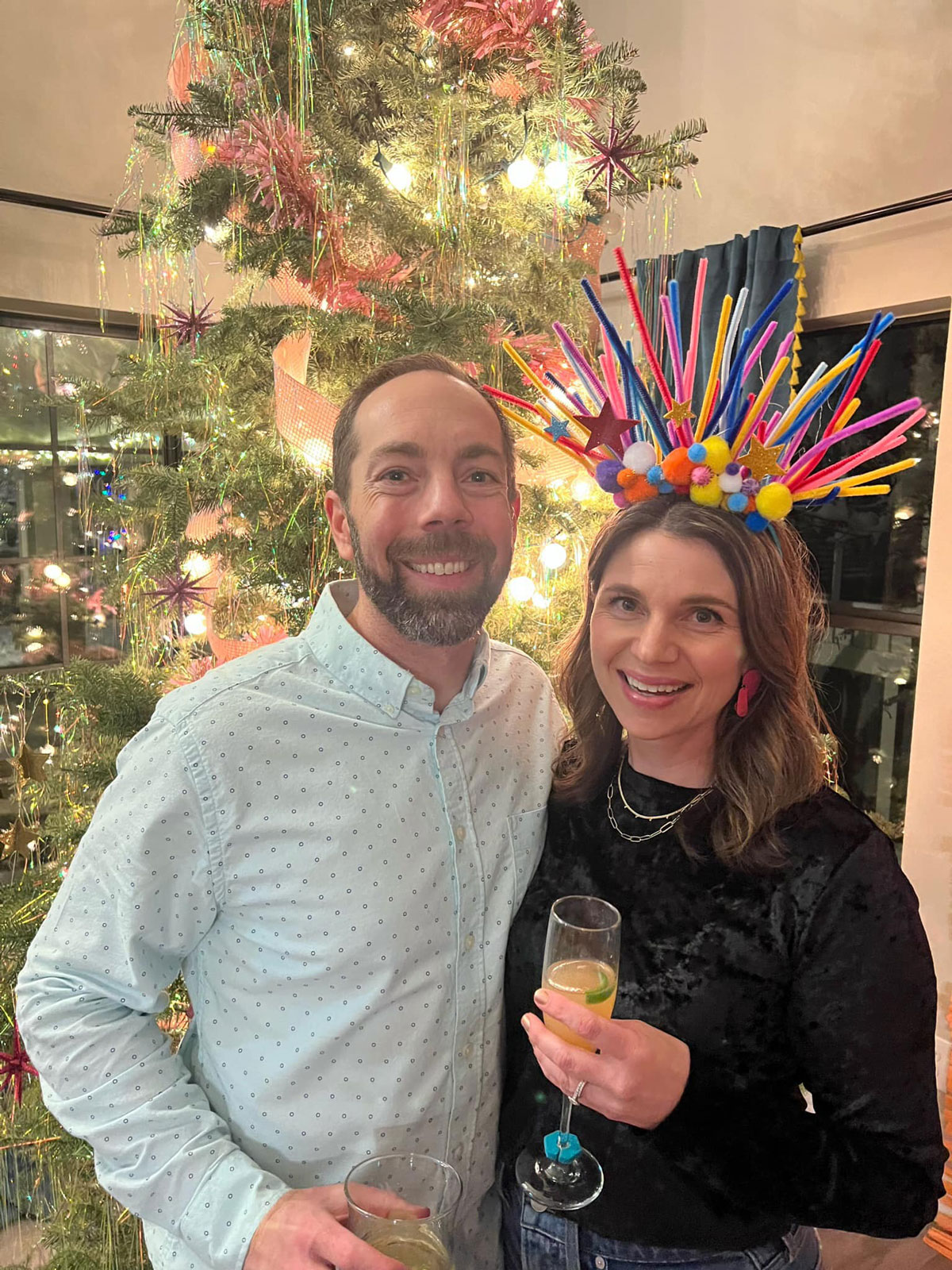 DIY Pipe Cleaner Crowns
Materials:
1. To make the crowns you're just gonna go ahead and use your hot glue and glue what you want onto the crown.
I mean, this couldn't be an easier project!
One of the cool ways that you can do this to get a really full crown is to loop the pipe cleaner around the crown and you're going to glue it on the bottom.
The other option is that you can cut the pipe cleaner into different sections, or different sizes to loop it.
You can twist them the pipe cleaners, wind them around, anything you want! Attach the pipe cleaners anyway you want, but do be sure to hot glue the pipe and any decor pieces in place on to make sure that they stay attached.
2. Next glue some of the larger fun extra things onto the crown to make it more fun! Glue balls around the front which is a really great way to hide any glue lines that you might be trying to hide.
3. Glue stars, eyes, or whatever you have to use on them. This is the spot to put on the letters, names and words etc… Really whatever you have to use. Glue some towards the bottom and others up throughout the crown.
It's kind of the crazier, the better for these crowns! That's the fun thing about this project – there's not really a way to do it wrong.
Have fun with it, and I'd love to see a photo of your own crowns when you craft them.
Other moments from our fun New Years Eve party right here.